Solar Power Energy Can Change Your Life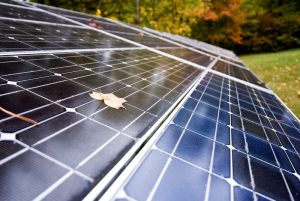 Aren't you ready to finally set yourself free from the grid? Solar power energy can handle most, if not all, of the same electric wattage tasks that regular electric energy does. When you're ready to take a shower or a soothing bath and want warm water to relax in, the power of solar energy is the source that can make sure your hot water tank is ready to give you the temperature you want with your water.
Are you sick and tired of dreading every single winter season because you know the heating bills are going to be astronomical? They don't have to be if you'll tap into the abundance of electricity available through solar panels.
Even if you don't want to go completely solar, you can have a huge reduction in expenses and watch your savings grow to the point that you'll have extra money to do some of the fun extras that families enjoy.
Take a vacation, buy the boat you've always wanted – by saving on energy costs, you free up a lot more of your money. You can set your home up yourself to start saving or you can hire an expert to get the job done for you. And even with the labor cost of installing the panels, this will still be a project (unlike some home projects) that will pay for itself.
By having and using solar energy, you won't have to worry about being left in the dark again. If you live in a state that often has power blackouts, you can still be up and running.
You'll be able to have lights (a dark home can cause safety issues for families) and you'll be able to keep your food from spoiling. Generators use gas (which depletes the earth's natural resources) and they're loud – but not only that, they aren't always ready to work the moment you need them to. You want usable power that's ready when you need it to be – power you can depend on.
When you buy your solar panels, you can spend a little or you can spend a lot. The type of panel you buy will determine how much energy you can harvest from the sun. You'll see labels like amorphous, monocrystalline and polycrystalline used in conjunction with solar panels. These are referring to the different kinds of silicone within the panel and the type you get does matter as far as energy production is concerned.
Solar panel energy comes from high efficiency panels and can be purchased in single or multiple panels. You'll need a charger for the panels and you can either buy those separately or in a kit.
A small panel installed in the top of an RV can offer enough continuous use to last consumers for over 20 years. The energy can be stored and ready to provide power when you need it.